When using Amazon Shipping it is imperative that the packaging dimensions and weight are entered. To make this quick and easy for you we have broken these down into the main 4 categories. Please be aware that choosing a size or weight that is smaller than your actual parcel will result in a shipping surcharge.
Yodel Services
Xpect
Yodel Xpect provides shoppers with a two-hour delivery window notification keeping customers informed. Xpect provides customers with updates on the morning of their delivery and is an ideal service for small, medium and large parcels.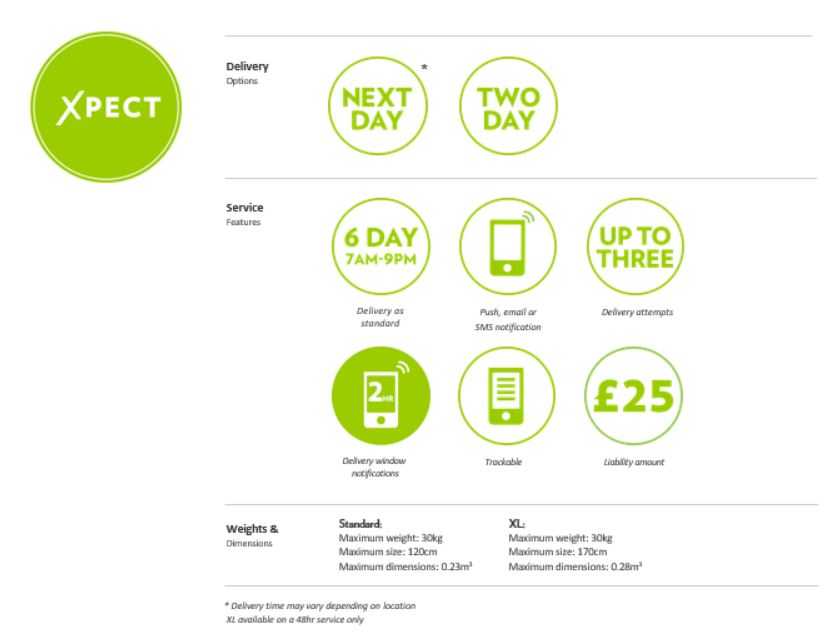 Xpress
Using a combination of our dedicated courier network and van drivers, Xpress is the perfect one or two-day delivery service. Our express service is suitable for small or medium sized parcels.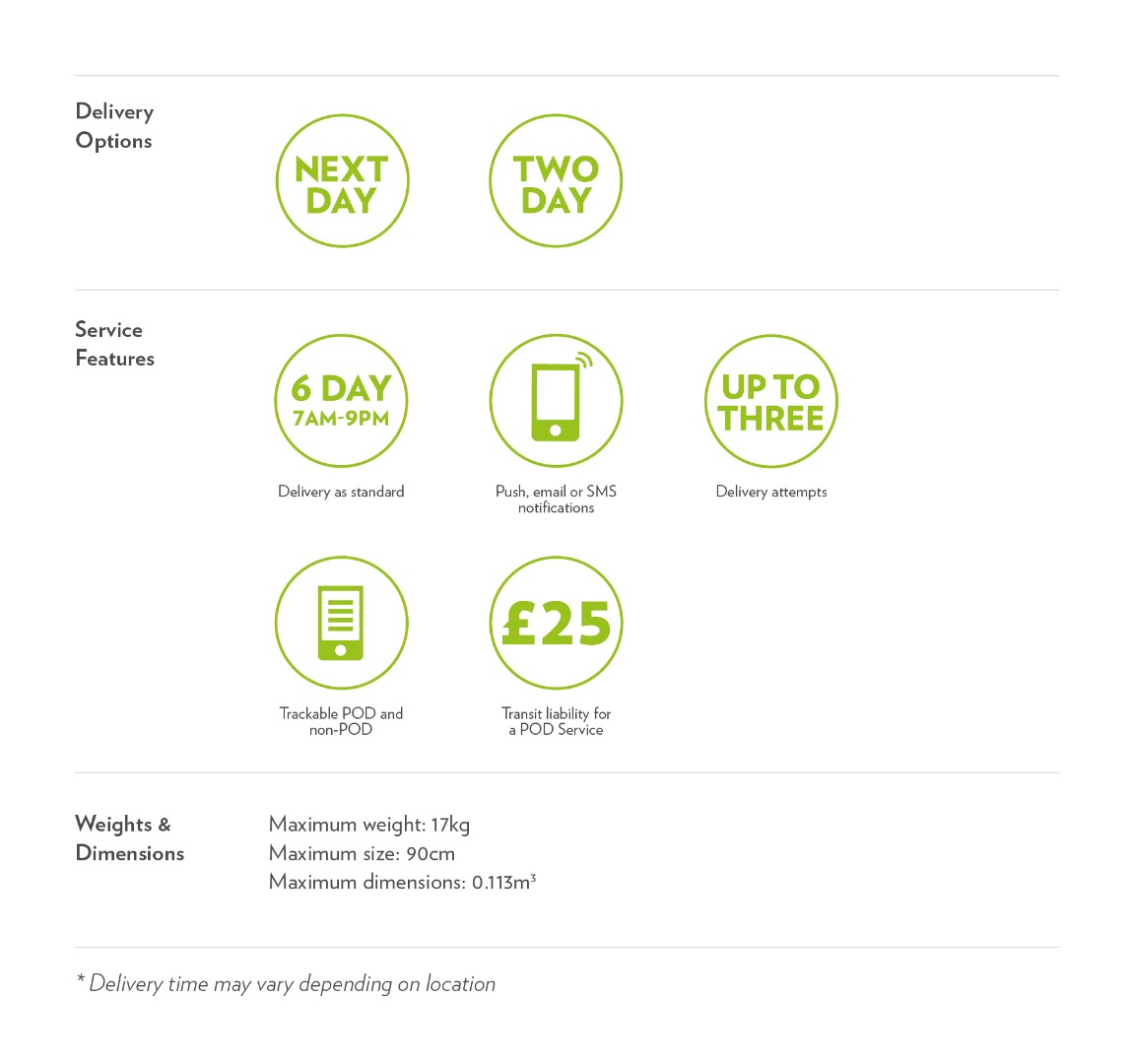 Next Day
Next Day delivery service at Yodel is is available across all our UK mainland services. From our Yodel Xpress service, making use of our courier network, through to our Xpert services, offering specialised delivery options, Yodel's delivery services accomodate all your and your customer needs.
Saturday
Deliver parcels to your customers at the weekend with Saturday deliveries available through Yodel. Deliveries are available in mainland UK up to 9pm as standard with options to provide shoppers with a two-hour delivery window on the morning of delivery also available.
Overseas
Utilising our outstanding service partners, we can deliver a two or three day service to the Channel Islands and Isle of Man.
Age Verified
Add over 18 age verification to your shipment, ideal for restricted items and alcohol.
---
| | | |
| --- | --- | --- |
| Service | Max Weight | Max Length |
| Hermes 48 Packet | 2kg | 1200mm |
| Hermes 48 Parcel | 15kg | means a Parcel which weighs more than 1kg and less than 15kg with a maximum length of 1.20m for its largest single dimension (usually length) or has combined dimensions not in excess of 2.25m, |
| | | |
| Hermes 24 Packet | 2kg | 1200mm |
| Hermes 24 Parcel | 15kg | means a Parcel which weighs more than 1kg and less than 15kg with a maximum length of 1.20m for its largest single dimension (usually length) or has combined dimensions not in excess of 2.25m, |
| | | |
| Light and Large | 30kg | which weighs more than 15kg and less than 30kg and/or is more than 1.20m in length for its largest single dimension, or has combined dimensions in excess of 2.25m, calculated using its largest single dimension plus two times each of its other dimensions, but which does not exceed a maximum length of 1.8m, a maximum girth of 2.4m or a maximum length and girth combined of 4.2m; |
| | | |
| | | |
DSA Mail Services
| | | |
| --- | --- | --- |
| Large Letter | 0-100g | 250mm x 353mm. Max thickness 25mm |
| Large Letter | 101-250g | 250mm x 353mm. Max thickness 25mm |
| Large Letter | 251-300g | 250mm x 353mm. Max thickness 25mm |
| Large Letter | 301-400g | 250mm x 353mm. Max thickness 25mm |
| Large Letter | 401-500g | 250mm x 353mm. Max thickness 25mm |
| Large Letter | 501-600g | 250mm x 353mm. Max thickness 25mm |
| Large Letter | 601-700g | 250mm x 353mm. Max thickness 25mm |
| Large Letter | 701-750g | 250mm x 353mm. Max thickness 25mm |
| Packet | 0-1000g | 400mm x 300mm x200mm |
| Packet | 1001-1250g | 400mm x 300mm x200mm |
| Packet | 1251-1500g | 400mm x 300mm x200mm |
| Packet | 1501-1750g | 400mm x 300mm x200mm |
| Packet | 1751-2000g | 400mm x 300mm x200mm |